Alan Paul Scarth
Product Design, Design Engineering, Entrepreneurship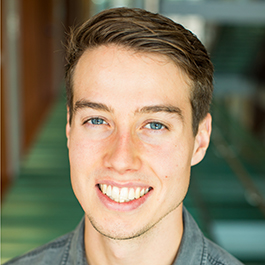 About
Alan revels in the creative process and enjoys solving challenging problems with inspired design. He aims for balance in all aspects of his life, and ends up with his time spread among many different worlds as a result. He enjoys athletics, photography, and the great outdoors outside of engineering education and work, and they provide him with experiences that inspire him in his professional life.
Why EDI?
Throughout his time as an engineering student and designer, Alan has found that the most rewarding projects are those which allow for creative exploration in design. The concept of human-centered design was introduced to him during a semester abroad at Deakin University in Australia. Its structured approach to finding unique and innovative solutions immediately appealed to him. His goal during the EDI program is to supplement his conventional engineering design skills with expertise in human-product interaction and design psychology.
Education
BSc., Mechanical Engineering, University of Manitoba
Experience
Product Development Engineer, Health Sciences Center Winnipeg
Misc
Alan is a professional Ultimate Frisbee Player and a photographer.
Back to top