Jenny Nguyen
Service Design, Design Research, Social Impact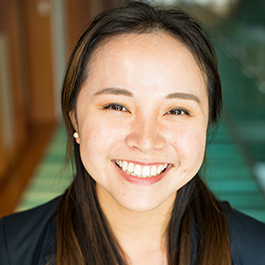 About
Jenny is passionate about designing for social impact, specifically with underrepresented and underserved communities. Her empathy and love for people inspire her to implement positive change through community engagement. She believes that human-centered design is a powerful and effective tool that promotes long-lasting change and community empowerment.
Why EDI?
As an undergraduate, Jenny learned about human-centered design while working with local nonprofit organizations in interdisciplinary teams. Through her experiences, she developed her passion to use design for social innovation. She chose EDI because it was the perfect opportunity for Jenny to expand her design skillset and learn how to effectively utilize design to address socially urgent challenges.
Education
BS, Chemical Engineering with a Minor in Design, University of California, San Diego
Experience
Project Advisor, Global Ties
Research Assistant, University of California, San Diego
Misc
In Jenny's free time, she enjoys exploring the city and unique restaurants, challenging herself with cooking new recipes, and spending quality time with her loved ones. ​You can be sure to find a smile on her face whenever she is eating soft-serve ice-cream!
Back to top