Kelly McComas
Design Research, Service Design, Social Impact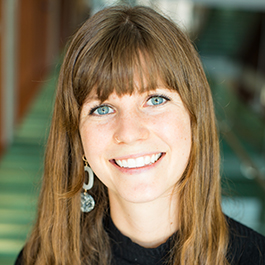 About
Kelly is eager to use human-centered design practices to improve the lives of others, especially those who are marginalized or disadvantaged. She believes that empathy, creativity, and storytelling are essential to making meaningful changes and solving the right problems. Her chemical engineering degree helped her hone her ability to make sense of complex challenges while her experience as a writer has given her an appreciation for the power of story and she plans to apply those backgrounds to design. Kelly looks forward to collaborating with the EDI cohort and faculty members, and narrowing her focus within the world of design as she progresses through the EDI curriculum.
Why EDI?
After taking undergraduate elective courses in design, Kelly decided that this field of study fell at the intersection of creativity and problem-solving she most wanted to occupy. When she visited campus to see the EDI program in person, Kelly felt that it could empower her to develop her creative methodology, get her hands dirty, and begin to make an impact in the world. Kelly chose EDI for its focus on human-centered design as well as the breadth and quality of hands-on experience offered by the program.
Education
BS, Chemical Engineering, The University of Texas at Austin
Experience
Process Control Intern, Emerson Automation Solutions
Managing Editor, Do512
Misc
Kelly enjoys writing and creating in various visual media, especially the art (and science) of film photography and darkroom work. She is passionate about exploring music and culture wherever she goes.
Back to top