Jean Jiang
Product Design, UX/UI, Consumer Products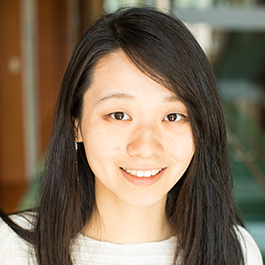 About
Jean spent an equivalent number of years growing up in the quiet suburbs of Toronto, the bustling city of Shanghai and the tight-knit communities of Illinois. These life experiences have encouraged her to pick up a variety of hobbies, including dance, travel and literature, but they also shaped her strong appreciation for difference. Jean is a firm believer that innovative solutions depend on interdisciplinary collaboration. Since taking on projects in design or engineering, she sees elements of both in each and now she is ready to combine them in EDI to produce exciting work.
Why EDI?
Jean has always been curious about the entire picture of a product. She wants to understand the complete process of how a product impacts its end users. Having to choose between studying design or engineering in college was one of the toughest decisions she has ever had to make. What drew Jean to EDI is the program's utilization of various disciplines with a user-centered focus to improve real-world services. She is excited to pursue her passions in EDI and work with a cohort of inspiring individuals.
Education
BS, Materials Science & Engineering, University of Illinois at Urbana-Champaign
Experience
Product Quality Engineer, Ebco Inc
Research Assistant Intern, John Deere
Misc
Jean enjoys cooking, but she has yet to make something very memorable. Improving her chef skills is one of her resolutions for this year!
Back to top