Lucy Hu
Design Research, UI/UX, Product Management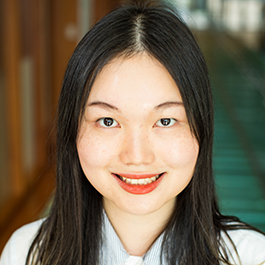 About
Lucy defines life and design the same way: a journey that she is able to observe, explore, experience and reflect upon. During her undergraduate education, she had internship experiences in four continents and backpacked over thirty countries. By stepping out of comfort zone to explore life, she has challenged herself and taken on new tasks. Her motto as a designer is "Be brave to think outside of box." Her approach to life and curiosity for the mystery of the unknown are her secret skills as a designer and she utilizes them to connect human senses to technology.
Why EDI?
Lucy hopes to be part of a close-knit community in EDI that is design-driven and passionate about building the bridge between humans and technology. Moreover, Lucy values being surrounded by innovative minds, cutting-edge technology, practical application opportunities, and tons of exciting events in the bustling city of Chicago.
Education
BS, Information Science and Interdisciplinary Studies, University of North Carolina at Chapel Hill
Experience
UX Design Research Intern, ANZ Banking Group
Project Management Intern, IQVIA
Misc
Lucy is the alumni of Rewriting the Code, an NPO empowering college women in tech.
Back to top