Joseph Burke
Product Design, Healthcare, Social Impact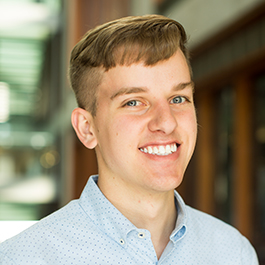 About
Joe is passionate about developing creative solutions to problems, fabricating high-quality prototypes, and uncovering the emotional impact of good design. He wants the things he creates to have empathy, be it a medical device that instills comfort in its user or an educational tool that gives the student confidence. Joe draws from his passions in music, film, and visual art to understand what impacts him at his core and then try to apply some of those techniques to make disruptive and empathetic work.
Why EDI?
As an undergraduate at Northwestern, Joe loved the attitude about engineering design fostered by the Segal Design Institute, and he wanted to learn even more from the community that had already given him so much. He hopes to become a well-rounded designer through the EDI program by combining technical knowledge with user understanding.
Education
BS, Mechanical Engineering, Northwestern University
Experience 
Program Assistant, SparkShop
Summer 2018
 Industrial Design Intern, Blackjack Lighting
Misc
Joe also loves restoring old things and continuing their story. His current project is a 1970 Volkswagen Karmann Ghia named Audrey, which he bought in non-running condition. She's alive now, but still needs a lot of love to become road legal.
Back to top