Harrison Bourikas
Product Design, Design Engineering, Healthcare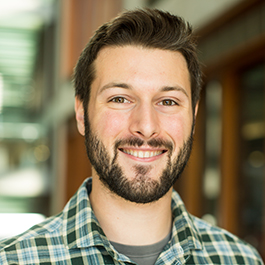 About
Harrison is a mechanical engineer who is passionate about improving the quality of life for people through the execution of advanced engineering principles. He has experience with 3d-modeling, manufacturing techniques, operation processes, and creating customized solutions for customers. From his years of experience in the field, Harrison believes that the best products are created by keeping the end-user involved and active in the design process. Great products may take time to mature, but Harrison has seen that extraordinary solutions to complex problems can be created with the right approach. He hopes to use his time in EDI to find a better way to understand the needs of his end-users and refine his skills regarding product design.
Aspirations
Harrison is a mechanical engineer and product designer aspiring to work in the medical device and healthcare industry. 
Why EDI?
For the past three years, Harrison has been able to refine his mechanical engineering skill set while taking time to reflect on his career goals. After completing some challenging projects in undergraduate study and at Hydroid that opened his eyes to the designer/end-user dynamic, he discovered his passion for creating products that help people who suffer from physical complications, injury, or old age. Harrison chose the EDI program because it will allow him to mesh his knowledge of mechanics and materials with the design process, which will help him to create usable and reliable products in the medical industry.
Education
BS, Mechanical Engineering, Union College

Experience 
Mechanical Engineer, Hydroid
Mechanical Engineering Intern, Ultra Electronics Ocean Systems
Mechanical Engineering Intern, Smiths Medical
Mechanical Engineering Intern, Bendon Gear & Machine
Summer 2018
Human-Centered Engineering Intern, MITRE
Back to top