Mengxue Bi
Product Management, Healthcare, Entrepreneurship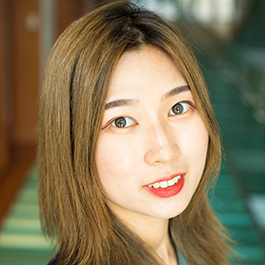 About
Mengxue strives to make a meaningful impact on the healthcare industry by integrating innovation, design thinking and self-motivated passion. She loves traveling and exploring the world. She believes the insights of groundbreaking designs come from daily life and can be discovered by listening to people.
Why EDI?
Mengxue joined EDI to empower herself to be a solution provider specializing in healthcare. Her past graduate projects and internship developed her passion for creating values in human life-supporting applications.
Education
Master of Engineering, Material Science and Engineering, Cornell University
BS, Material Science and Engineering, UCLA
Experience
Internship at Philips-China, Healthworks
Misc
Mengxue speaks Italian, likes to draw, and is a fan of modern art.
Back to top