Cam Beversluis
Design Research, Social Impact, Consulting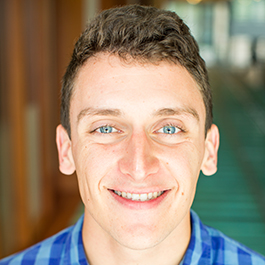 About
Cam believes that understanding human nature is at the core of good design. As an engineer and designer, he finds that the most impactful innovators exhibit a fundamental understanding of the social context of the challenges they are working to address. Cam plans to work with the world's problem solvers by helping them incorporate both human-centered design and insights from the social sciences into their work. He believes that this approach will produce the kind of high-impact projects that are needed to take on society's greatest challenges.
Why EDI?
Cam became interested in human-centered design by observing and studying the impact of engineered solutions on societal problems. It became clear to him thattechnologies can have a wide range of good and bad impacts on society - and that their impact often depends on the mindsets and methods of the designers. He found that human-centered design is a powerful philosophy for mitigating the negative impacts of design and discovering the positive ones. More recently, he began to learn more and more about an intriguing relationship between humans and design. In short, human nature often dictates the success of designed things, and designed things can have a powerful influence on human behavior. This complex relationship is now at the center of Cam's academic and professional interests.
Cam chose EDI because he thinks that the program is entirely welcoming and supportive of new ideas and creative exploration while still grounded in a strong foundational curriculum. He also loves the cohort-based feel of the program, and is thrilled to be a part of the 2020 class!
Education
BSE, Environmental Engineering, University of Michigan
Experience
Project Coordinator, Center for Socially Engaged Design
Misc
Cam is very interested in stories and storytelling, from their evolutionary and historical importance to modern storytelling techniques. He thinks it would be cool to one day create 3D animated shorts of his own for the world to enjoy.
Back to top