Chris Baggott
Product Design, Healthcare, Social Impact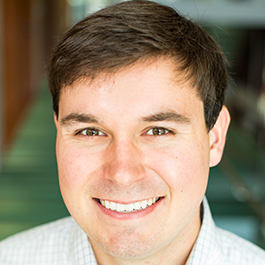 About
Chris endeavors to channel both his curiosity and creativity in his work as an engineer. Drawing from his passion for visual art, Chris strives to tackle engineering challenges with an artistic viewpoint, believing this leads to more empathetic and human-centered solutions. His focus is on healthcare, where he hopes his efforts can improve treatments and save lives. Chris sees a combination of engineering and design thinking as integral to achieving breakthrough technologies that will shape the healthcare systems of tomorrow.
Why EDI?
Chris chose EDI because of the diversity of backgrounds in the student cohort and the program's emphasis on human-centered design principles. As an undergraduate student, Chris challenged himself to expand his horizons beyond engineering, taking art and design classes that challenged him to think differently. He hopes to continue that trend in EDI, where the students and faculty promote a collaborative yet challenging environment that values personal growth. Chris aspires to have a career where his ideas can bring better health outcomes to people all over the world and he feels that the unique strengths of the EDI program will help him achieve his goals.
Education
BS, Biomedical Engineering, The Ohio State University 
Misc
Chris is a self-described nerd, avid photographer, outdoor enthusiast, and coffee fanatic. In his free time, he enjoys listening to a variety of podcasts, painting, playing guitar, and searching for new travel destinations.
Back to top