Areas of Interest
"Our program is about developing hybrid designers poised to work with others in solving the complex design problems companies are facing now and in the future. This requires the skills, agility, and collaboration to work across typical boundaries in addition to leveraging their core technical competencies. Our job is to tailor this approach to their particular area of interest." — Jim Wicks, Director of the EDI program
Personalized Advising
Jim Wicks, EDI's Director, and Amy O'Keefe, EDI's Studio Director, meet with students regularly to understand each individual's goals, provide guidance on refining areas of interest, and help select electives, internships, thesis topics, and co-curricular engagement. In addition to advising, Wicks and O'Keefe also work together to leverage their professional contacts and the broader EDI network to connect students to alumni as well as job and internship opportunities in the design field.
"We give a lot of thought to finding the right alumni or industry connection for each student. That's how we operate, and that's the benefit our program offers to students." — Jim Wicks, Director of the EDI program
Choosing Your Direction
Before arriving on campus, incoming EDI students are asked to identify 3 areas of interest to guide them during the program. Areas include a combination of Design Research, Product Design, Design Engineering, UI/UX, Service Design, Product Management, Tech, Consumer Products, Healthcare, Social Impact, Consulting, or Entrepreneurship. 
The EDI program's goal is to develop T-shaped designers—students with deep expertise in one area along with broad knowledge of human-centered design—who are prepared to bring domain expertise to design innovation roles in industry.
EDI graduates go on to careers as design engineers, design researchers, UI/UX designers, service designers, and product managers in industries like technology, healthcare, and consumer goods. The areas of interest that they chose when they started EDI (combined with their experiences in the program) defined their career paths and enabled them to articulate their intended direction to employers.
By defining their areas of focus early on, [EDI students] are able to draw on the resources of the program and the university as they forge their own path." — Jim Wicks, Director of the EDI program
Examples
Each EDI student defines their own direction by choosing areas of interest and then taking electives that allow them to deepen their focus. You can see the array of interests held by EDI students by looking at the profiles of our current students.
During the program, EDI students receive support from program leadership, alumni, the Northwestern community, and their cohort. Ultimately, these areas of interest lead to industry positions for EDI graduates. We're proud and excited that our alumni are working in industry sectors including technology, design consulting, healthcare, social impact, and consumer packaged goods.
---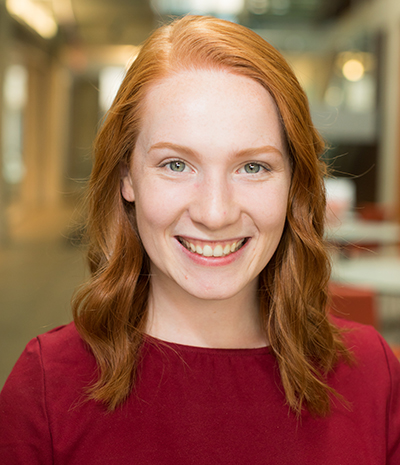 Alyssa Brown (EDI '19) chose service design, consumer products, and entrepreneurship because she would ultimately like to start her own company. Brown enrolled in NUvention: Medical, an entrepreneurship course that puts together interdisciplinary teams of students to start businesses in medical technologies. She spent her summer during the EDI program as a Service Design Intern for Kaiser Permanente, where she applied what she has learned about human-centered design.
---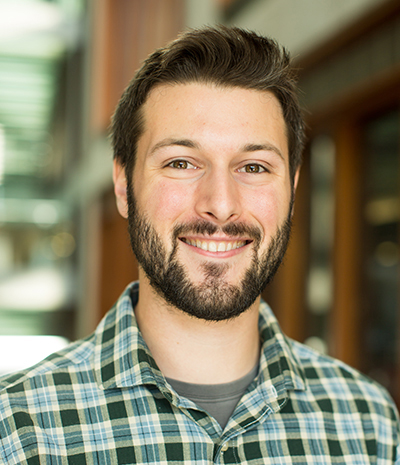 When Harrison Bourikas (EDI '18) came into EDI, he chose product design, design engineering, healthcare as his areas of interest. For his summer internship during the program, he interned at Mitre, a federally-funded research & development lab where he worked with the Department of Veterans Affairs. That internship led to a full-time job offer as a Senior Human-Centered Engineer at Mitre, a role that aligned perfectly with his desired path. 
---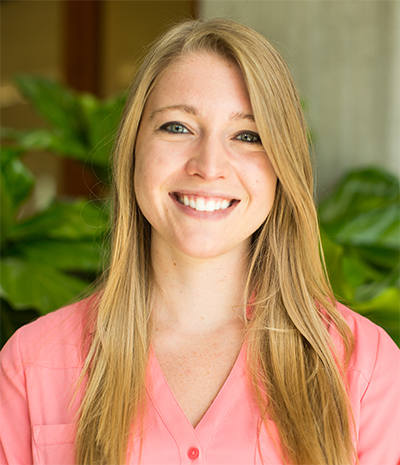 Ellen Owens (EDI '18) chose product design, consumer products, and healthcare for her areas of interest. Those choices helped guide the electives she took and helped her focus her contributions within team projects. They also provided direction for her thesis project, rethread, led her to enter product design competitions like Nike Grind, and inspired her to work with a startup called PedalCell at The Garage. Owens now works at Milwaukee Tool as a Concept Engineer.
Back to top