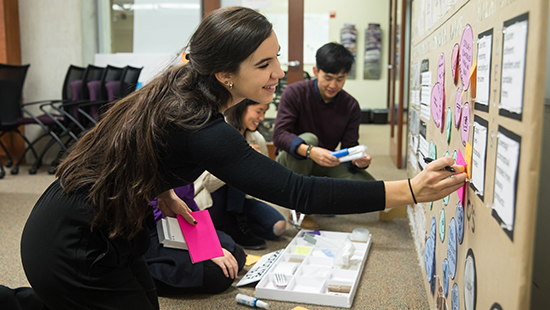 The EDI Student
The EDI program seeks engineers who thrive on creating new things, are comfortable with problems that are hard to pin down, and care about culture and contemporary context.
Students typically enter the EDI program shortly after finishing their undergraduate degree or another master's degree or within a few years of starting their careers.
Although most EDI students enter the program with a BS degree in engineering or a related field, students with other academic backgrounds and work experience in engineering design may be considered.
See our admissions info