Connecting Adults to Blogging Platforms
Connecting Adults to Blogging Platforms
Robin Brewer's research with the Inclusive Technology Lab aims to understand offline communication in older adults
Contribution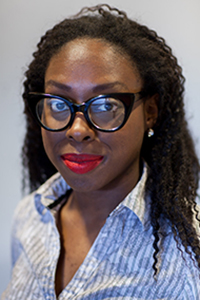 Our work with the Inclusive Technology Lab helps us better understand how offline older adults can communicate online without using a computer. We developed a system that allows seniors to blog on Tumblr using a landline phone.
Problem
Although 84% of Americans are online, only 57% of older adults (people 65+) use the Internet because they face many barriers to internet use including cost, access, and interface complexity. These barriers are increased for older adults who have developed vision impairments who have learn to use assistive technologies to access the internet. However, there are many benefits to online engagement including decreased depression and increased morale. Therefore it is important to address the gap in people who are benefiting from internet use and those who are unable to communicate and express themselves online.
Approach
Through an iterative design process, we developed an initial system that allows seniors to send emails using Interactive Voice Response on a landline phone. This formative work helped to identify that internet-enabled IVR systems are best for people with limited computer experience or for people without computer access in their homes. Next, we conducted interviews with existing older adults who blog on a computer and learned about the added value and meaningfulness of blogging in their lives, particularly with respect to engaging with a community of like-minded peers. Lastly, we developed and deployed an IVR-based blogging system to older adults with vision impairments for 10 weeks and learn how it provides opportunities for expression that are difficult to do in-person.
Back to top