Brandon Williams
Lecturer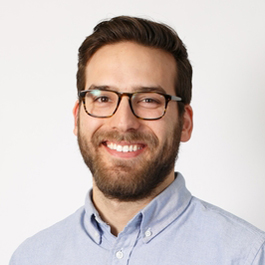 Contact Info
Affiliated Programs
About
Brandon Williams is a Lecturer at The Segal Design Institute. Ever since he was a kid growing up on a farm in rural Indiana, Brandon knew he wanted to make things. This has driven him to learn and experiment with all different types of projects, materials, and methods of creation. He has spent time doing everything from welding to sewing, writing code and sketching.

Brandon has always been fascinated by objects and how they are made, why they are constructed the way the are, and how they might be improved. He enjoys sharing his love of design with students, and engaging with them in hands-on classes ranging from Industrial Design to Design Thinking & Doing.  

Brandon's professional focus is on product design, experimenting with a range of materials and carrying products all the way through manufacturing to market.  He also is a sought-after resource for graphic design and branding work.  He has an active design practice called Welcome Industries in partnership with Segal colleague Pam Daniels.
Education
MS, Engineering Design Innovation, Northwestern University, Evanston, IL
BS, Mechanical Engineering with the Segal Design Certificate, Northwestern University, Evanston, IL
Back to top