Erin Huizenga
Adjunct Lecturer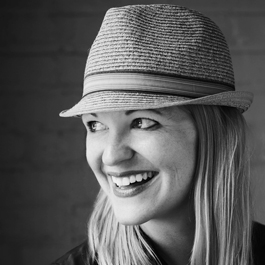 Contact Info
Affiliated Programs
About
Erin is a design catalyst, strategist and educator. She enjoys learning what motivates people and designing to meet needs through branded experiences, services, programs, and systems within education, healthcare, social enterprises, nonprofits, foundations, and purpose-minded businesses.
After working as a design consultant for many Fortune 100 and 500 companies at innovation firms gravitytank and IDEO, she founded Till School, a two-year design-based education for high school graduates, co-founded design consulting firm Borough & Block, and also founded EPIC, a nonprofit organization which has provided $4M+ in pro-bono design services to 50+ nonprofit organizations in Chicago and Minneapolis by mobilizing thousands of top creative professionals to make their cities stronger communities.
In addition to teaching graduate design courses at Northwestern, she has created curriculum and taught at Design for America (DFA), Columbia College Chicago, lectured for School of the Art Institute of Chicago (SAIC), and created and launched the design program at the Chicago Portfolio School.
Back to top