Penny Hirsch
Professor of Instruction and Associate Director, The Cook Family Writing Program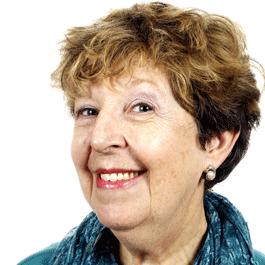 Contact Info
1880 Camous Dr., Room 2-210 Evanston, IL 60208
847-491-4969
Affiliated Programs
About
Penny Hirsch is an instructor of Design Thinking and Communication (DTC) and associate director of the Writing Program.
She teaches courses in expository writing, essay writing, and engineering communication and serves as a freshman advisor in the Weinberg College of Arts and Sciences. Her current freshman seminar, Reading and Writing Stories from the Margin, grew largely out of her volunteer work with formerly incarcerated women.
For seven years, Hirsch was project leader for communication in the National Science Foundation-sponsored VaNTH (Vanderbilt-Northwestern-Texas-Harvard/MIT) consortium in bioengineering education.
She also was a partner in her own consulting firm, Communication Partners, where she designed and ran communication workshops for hundreds of professionals in engineering, law, medicine and business.
Hirsch's research focuses on how people learn to write, assessment of learning, how technology is changing the nature of writing, and communication in teams.
Education
PhD, English, Northwestern University, Evanston, IL
BA, University of Michigan, Ann Arbor, MI
Back to top