Jason George
Adjunct Lecturer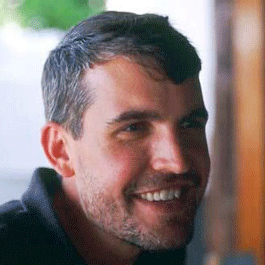 Affiliated Programs
About
Jason George is an Adjunct Lecturer at the Segal Design Institute.  His passion is understanding the human condition and designing experiences and products that make the world a slightly better place. From UIs to embedded technologies and 3D prints, Jason helps shape experiences for companies large and small. Jason balances his day job as an Experience Designer at TruthLabs with running his own business, People's Garment Company, and hanging out with his young son.
Jason is adept at leading all phases of the design cycle, from initial strategy sessions and requirements discovery through user research and workshop ideation sessions, to storyboarding, wire-framing and prototyping. He believes thoughtful design is a powerful force for good, and has been a recognized contributor to the OpenIDEO platform.
Jason holds a BS in Human Biology and a BS in Cognitive Psychology from the University of Kansas and an MS in Human Computer Interaction from the University of Michigan.  Following grad school, he headed to the bay area and spent a few months sleeping on friends' couches so he could crash design lectures at Stanford and attend business classes at Berkeley.  And as an undergrad, he spent his spare time in the art department honing his sketching skills.
When Jason isn't designing something, he's probably, umm… asleep.
Education
MS, Human Computer Interaction, University of Michigan, Ann Arbor, MI
BS, Human Biology, University of Kansas, Lawrence, KS
BS, Cognitive Psychology, University of Kansas, Lawrence, KS
Back to top