J. Edward Colgate
Founding Director, EDI program
Allen K. and Johnnie Cordell Breed Senior Professor in Design
Professor of Mechanical Engineering
Member, Segal Research Council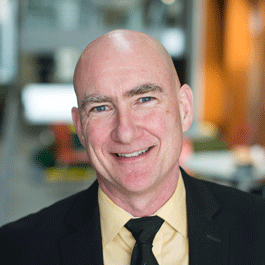 About
J. Edward Colgate has played an integral part in the creation and management of Segal programs for almost 20 years. Beginning in 1995, he led a team of faculty in the development of Design Thinking and Communication (DTC), a two-quarter introduction to the topic required of all engineering freshmen at Northwestern. He also led the development of the Segal Design Certificate, which can be earned by any undergraduate at Northwestern.
Most recently, he worked with professor Donald A. Norman to develop the Master of Science in Engineering Design Innovation (EDI) program, a full-time program that provides engineers with a broad perspective on human-centered design process.
Colgate acted as director of the Segal Design Institute from its creation in 2007 until 2011. He continues to direct the EDI program and serves on the Segal Research Council.
Education
PhD, Mechanical Engineering, Massachusetts Institute of Technology, Cambridge, MA
MS, Mechanical Engineering, Massachusetts Institute of Technology, Cambridge, MA
BS, Physics, Massachusetts Institute of Technology, Cambridge, MA
Research Interests
Robotics; human-machine interaction; haptic interface; cobots
Back to top