Life After EDI
What do alumni do after the EDI program?
Since its founding in 2007, EDI has attracted talented engineers who are intent on taking a human-centered approach to their design innovation work.
While EDIs share similar passions for engineering, design, and innovation, their talents and skill sets are broad.
With that in mind, we set out on a mission to answer a critical question: what do alumni do after their 15 months in the EDI program?
We applied the same design process practiced in EDI to find answers. We researched, observed, and interviewed numerous alumni, digging deeper to better understand their journeys leading up to EDI, their experiences throughout the program, and where they go after graduation.
By the Numbers
After talking with EDI alumni, we collected and synthesized their responses to better understand how their diverse set of skills translates into roles that deliver value.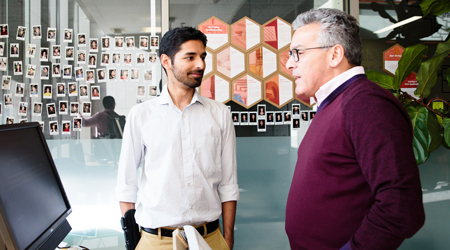 Job Categories
Following graduation, EDI students take on roles ranging from user interface and experience designers to product developers and design researchers.
28% Design Engineer
21% UI/UX/Service
16% Product/Project Management
9% Business/Management
6% Design Research
5% Strategy
4% Entrepreneurial
4% Physician/Medical Practice
3% Education
3% Other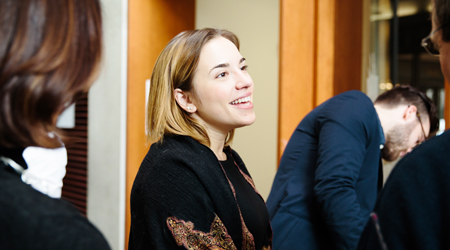 Company Categories
EDI students work predominantly as part of a company's design or product team, but in areas like academia and healthcare.
53% In-House HCD or Product Team
29% Consulting
6% Startup
5% Academic
5% Medical/Healthcare
1% Freelance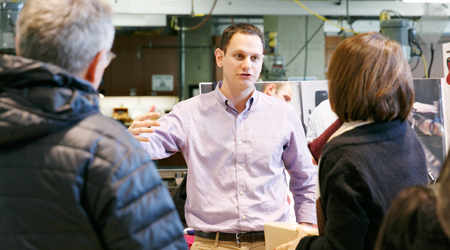 Industries
EDI students are working across industries, from consulting to consumer packaged goods to healthcare. 
17% Design Consultancy
12% Technology
12% Healthcare
8% Consumer Packaged Goods
3% Packaging
3% Business
2% Furniture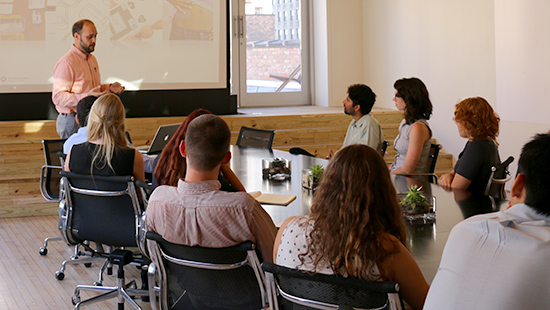 EDI graduates go anywhere and everywhere
Back to top